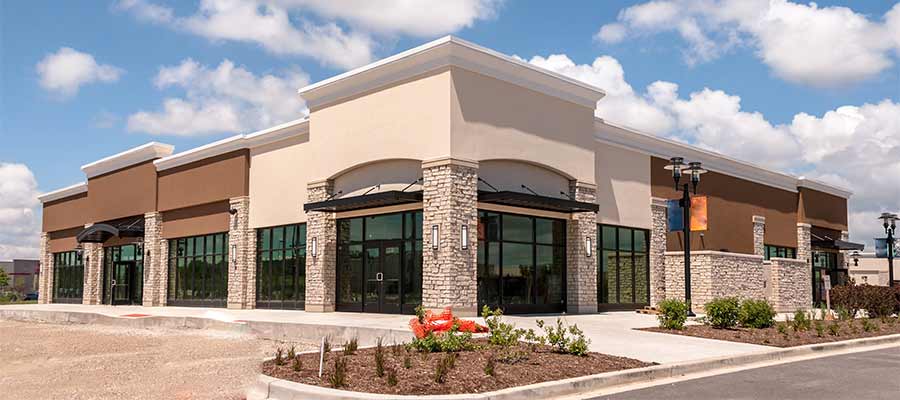 Pressure Washing for Business Storefronts, Entryways, and Walkways
If you own and operate a business that is in a high foot traffic area, you know how important it is to make your storefront as presentable as possible. Likewise, the entryway to your business, and the walkway leading up to your entrance, needs to be as clean as possible. Over time, your walkway can become extremely dirty. This could be the result of years of buildup because you have not used a pressure washer to clean it regularly. Doing so will require a pressure or power washer, one that you may not know how to use or have the time to operate. This is why contacting a local business to help you out is often recommended. If you are in the Pensacola area, this is why you should contact Beauchamp Power Washing to pressure wash your storefront, entryway, and walkways look.
Why Using Professional Power Washing Services Is Highly Recommended
There are three reasons why you should consider using a professional company whenever you decide to use a pressure washer to clean surfaces. First of all, if you own a pressure washer, it may not be powerful enough to completely clean the surfaces. Second, these machines must be operated properly to avoid damaging the surface materials. Finally, your time is better spent making sales for your business and leaving this type of cleaning job up to professionals that will know exactly what to do.
Reasons To Use Beauchamp Power Washing in Pensacola

This business has been providing these services in the Pensacola area for years. They have a multitude of clients, both past and present, some of which have left positive testimonials about their business. They also do much more than power wash your storefront, walkway, or entryway. They can clean entire residential and commercial structures as well. They also use specialized techniques, ones that can minimize the potential for damaging surfaces, all the while making them as clean as possible. This is because they only employ a highly trained crew that knows exactly how to use these machines. They can also clean industrial and commercial complexes, parking lots, roadways, and even the gutters and downspouts on your building.
Pensacola Businesses That Can Benefit From Their Services
There are many local businesses that can benefit from there pressure washing services. For example, if you have a restaurant, gift shop, or a coffee shop, people are coming into your establishment on a daily basis. They will be motivated to stop in as long as the exterior of your business looks absolutely clean. Not only should the sidewalk and exterior of your building be clean, but your signage and awnings should also be cleanly. In addition to this, you may want to have them clean your delivery truck bays, as well as your foyer and valet areas.
If you would like to improve the amount of foot traffic coming into your store, you should consider contacting Beauchamp Power Washing today. They can easily power wash your walkway, entryway, and storefront to make it more visually appealing. If you do have awnings or signage out front, and also a parking lot, they can pressure wash this as well. They use only the best power washers to do an exceptional job and will help you for a very fair price. You can call them by phone to get started.