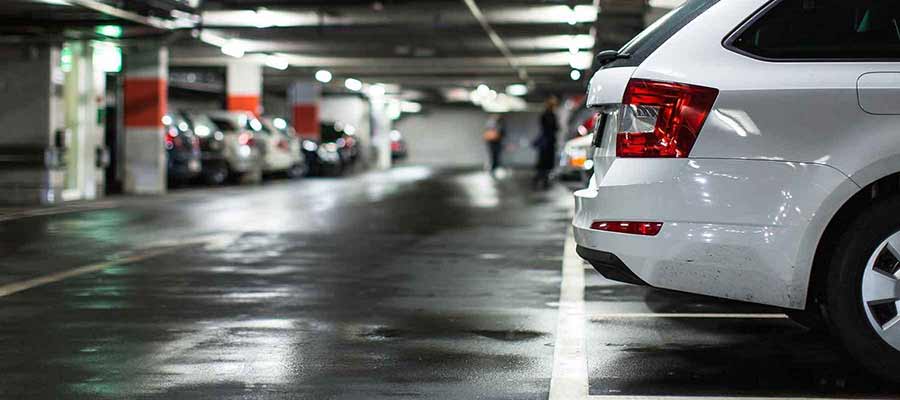 Covered Garage & Parking Lot Pressure Washing Service Pensacola
Even when we are keeping the exterior of our commercial buildings clean by pressure washing, we may overlook the need for doing the same with our commercial parking lots. The fact is, however, that maintaining these areas will improve the overall image of the company, it will keep up the condition of the parking lot, and it will make that area safer by keeping away oil stains that can be slick as well as debris. Here we'll take a look at some of the top reasons for pressure washing parking lots.
Pressure Washing Parking Lots Is The Best Way To Remove Difficult Materials
Commercial parking lots get a great deal of traffic and they end up getting a lot of build-up because of this. Some of this build-up can be quite difficult to remove with any other method other than pressure washing. Some of the things that can begin building up over time include oil stains, bubble gum, and even excessive tar. Once these things get on the parking lot and stay there for a while they can be extremely difficult to remove using any other methods.
The majority of commercial property owners will not have the experience or the types of tools necessary to go out and pressure wash a parking lot. Because of this, it will be necessary to engage a professional company to do it for you. It's highly recommended that you don't try and get some ordinary noncommercial pressure washer and have some maintenance man do it. It's very unlikely that they'll get satisfactory results.
For this reason, you want to get a company such as Beauchamp Power Washing to take care of it for you. Any commercial entity located in the surrounding Pensacola area can have this professional service take care of pressure washing parking lots as regularly as needed.  Their staff is well trained and highly competent and their equipment is high-performance commercial grade and their solutions are the perfect one for the particular situation.
The combination of high-grade equipment along with competent staff and the right cleaning solutions can ensure that you get the best possible results. Having your commercial parking lots cleaned routinely in this way will make them safer, it will make them look nicer, and it can even make the parking lot last longer in between other types of maintenance. This means that having your parking lots pressure washed will save you money over time.
A Business Never Gets A Second Chance To Make A Good First Impression

Many business owners and property managers give a great deal of attention to the exterior and interior of a commercial building. They do this so that they make a great first impression with customers. The fact is, however, that the commercial parking lot is the very first place that customers and potential customers will see. If it is full of debris, oil stains, and other nastiness then they will have a poor first impression before they ever see the exterior or interior of the commercial building. If your company is in need of professional pressure washing then see Beauchamp Power Washing in Pensacola.