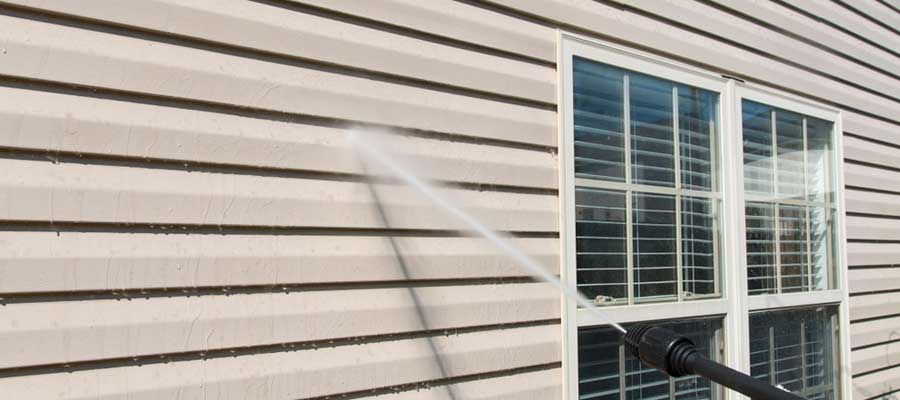 Residential Power Washing | Pressure Cleaning for Your Home
When it comes to residential home exteriors and apartment complexes there are a number of important reasons why pressure washing is advantageous. Unfortunately, there are many homeowners and apartment complex owners that may think that it's an unnecessary expense. In fact, it should be part of routine maintenance and preventative maintenance. Here we'll take a look at the advantages of home pressure washing.
Home Pressure Washing Prevents Damage to Your Property
During the winter months, it's quite common for stains and build-up to occur on the outer surfaces of a property. If this grime and buildup is allowed to remain on the exterior it can cause permanent staining and other damage. It also allows for the buildup of mold that can create a very unhealthy atmosphere. Homeowners and the owners of apartment complexes often don't realize that mold can actually feed and grow by consuming the paint and even concrete coating on the exterior of the building.
Crevices found on the exterior are the most common places where grime, dirt, and algae buildup and it's also where mold and mildew can grow. These conditions feed on things like paint and remove them as part of the process. When a property has parts of the exterior that are shaded, the buildup of this grime and mold can go unnoticed for years.
Proper Maintenance with Home Pressure Washing Saves Money
Although home pressure washing is sometimes looked at as an unnecessary expense, it's actually the opposite. Whether it is a home or apartment complex, having the property routinely cleaned with a pressure washer can actually save money by maintaining the property and helping the exterior last longer and look nicer. Everyone can understand that preventive maintenance reduces long-term costs and helps maintain the value of the property.
Typically, having the property pressure washed is less expensive than having to repaint to refinish the exterior of a property. For this reason, it only makes sense that it be done regularly. Unfortunately, those who are inexperienced or don't know the proper solutions to use or how to use the equipment correctly may have less than optimal results when trying to use a pressure washer themselves. That's why calling on a company such as Beauchamp Power Washing is advantageous.
Beauchamp Power Washing has the experience, professional equipment, and the right cleaning solutions so that the job gets done right every time. When it comes to having residential home exteriors and apartment complexes pressure washed in Milton, Gulf Breeze, Pensacola, or Pensacola Beach, then you should call us. Beauchamp Power Washing can bring the shine and sparkle back to your commercial exteriors and residential properties.
Our techniques and competent crews along with high-performance equipment allow us to achieve outstanding results. It is highly unlikely that you would get the same results using some type of inexpensive home pressure washer or by hiring some weekend jack-of-all-trades. Because our company has the experience and uses competent crews, we are able to deliver superior quality results. Our prices are very competitive and our results are outstanding.