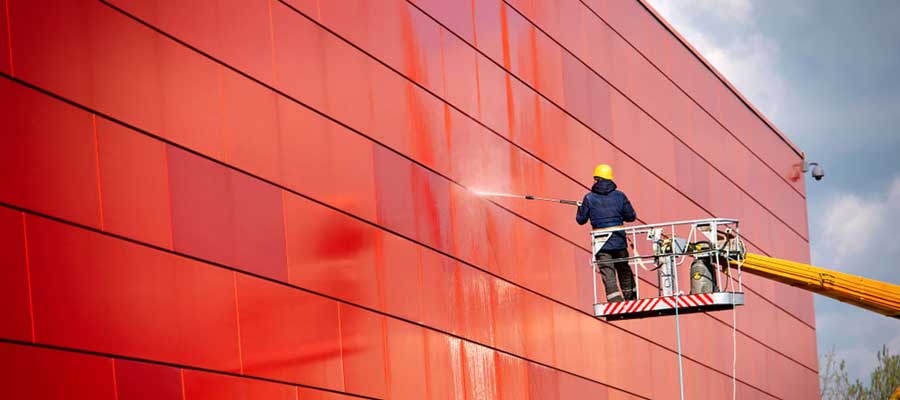 Commercial & Industrial Building Power Washing Service in Pensacola
If you own an industrial or commercial building, it may be difficult for you to pressure wash the outside of those structures. Whether it is a single story building, or if it has multiple stories, either scenario will likely lead to a job that is too difficult for most people to handle. You may not know how to use your pressure washer properly, leading to potential damage to the outside paint job or the surface material. That's why contacting a professional business that does commercial and industrial building power washing will likely be your best option. If you are in or around Pensacola, you should consider contacting Beauchamp Power Washing.
Why You Should Consider Working With This Power Washing Company In Pensacola
There are several reasons why this particular company should be at the top of your list. It is a business that has years of experience in power washing industrial and commercial buildings. They will have trained professionals using industrial grade pressure washers and will have the equipment necessary to get to the higher levels. They will also have a team of professionals that can complete the job promptly, allowing you to avoid potentially damaging the exterior of your structure or experiencing some type of injury.
Pressure Washing Services Offered to Pensacola Businesses?

This company currently offers many power washing services for businesses in Pensacola, Pensacola Beach, Milton, and even Gulf Breeze. They include cleaning virtually any type of concrete or wooden surface including sidewalks, walkways, decks, and patios. The commercial and industrial building power washing services are extremely popular in these areas. They have rave reviews on their website, allowing you to feel confident about the services they will provide.
How To Schedule An Appointment With Beauchamp Power Washing
You can schedule an appointment with this business by contacting them via email. They also have a phone number that will connect you directly with the representative. They are open seven days a week, 24 hours a day, making it very convenient for you to connect with a representative. Simply provide your name, address, and what you would like to have done so they can provide you with an estimate. Depending upon the size of your building, and when you need to have this done, they may be able to cater to your request right away. They do their best to come on the day that you will need them to provide this type of service.
If you have not been able to find a reliable commercial and industrial building power washing company, you need to look no further than Beauchamp Power Washing. This is a business that has built a reputation for providing exceptional services, including power washing for residential, commercial, and industrial structures. If it has been years since your building has been cleaned, you can trust this company to provide you with reliable services at an affordable cost. Contact them today by phone to schedule a time for them to come out.