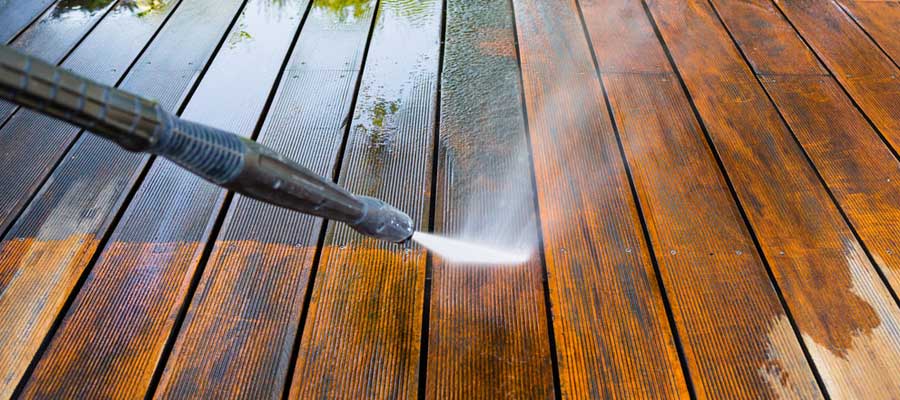 Wood Deck & Boat Docks Pressure Washing Services in Pensacola
Do you have a deck that circumvents your home? Perhaps you have one that is adjacent to your swimming pool that has not been cleaned for years. Although you may treat your deck to preserve the lumber, before you do that, you should use a pressure washer to remove all of the particulate material in the wood grains. Even if you have a composite deck, they can still become filthy, requiring regular cleanings from time to time. If you would prefer not doing this on your own, you can always find a business that can help you. One of the best is Beauchamp Power Washing in Pensacola. Here is a brief overview of their deck power washing services, as well as the locations that they will service in the state of Florida.
What Is Deck Pressure Washing?
In order to thoroughly clean your deck, you will need to use a pressure washer or power washer. The difference between the two is that a pressure washer typically uses water at low temperatures. Most of the companies that provide power washing services will use these types of devices. The professionals at Beauchamp Power Washing are able to use these machines at a professional level, ensuring a thorough cleaning and will not cause any damage. Whether your deck is made of a composite material or hardwood, they will know exactly how to clean it the right way.
What Areas Does Beauchamp Power Washing Offer Deck Power Washing?

If you happen to reside in Pensacola, they will be able to provide you with this service. They also can service individuals and businesses that are in Gulf Breeze, Milton, and also Pensacola Beach. Whether your deck is extremely large, or if it is small, Beauchamp Power Washing can do a proper job regardless of its size. They are also highly trained, allowing them to clean your deck with their power washing services, avoiding any potential damage to the material that the deck is made of.
Do They Offer Additional Services?
They do offer other services, going far beyond deck pressure washing, which will include pressure washing concrete sidewalks and walkways. They can also do apartment buildings or any other commercial building that you may have in mind. If this is for your home, they can clean the exterior of your house in just a few hours. They only use high-performance equipment and employ individuals that have years of experience with power washing jobs. They also implement carefully developed techniques for pressure washing, ensuring that you will be happy with the results.
If you would like to set an appointment with Beauchamp Power Washing to take advantage of their deck pressure washing services, you can call them on the phone or send them an email. You ought to see the many reviews they have received from happy customers. If you have not cleaned your deck for many years, consider contacting this business which offers excellent services at a reasonable cost. Ask about their deck power washing services today on the phone, or simply send them an email.