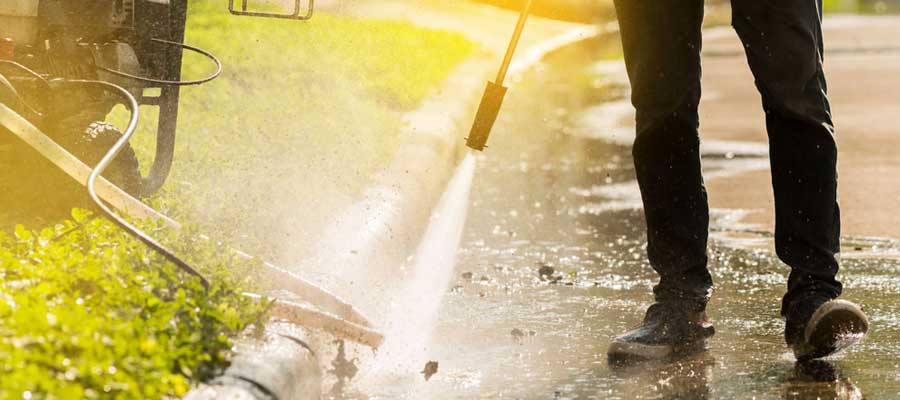 Driveways & Roadways Pressure Washing in Pensacola
If you are wondering what the best solution for cleaning your roadways and ramps is, then look no further. Pressure washing is the best way to clean them. We at Beauchamp Power Washing provide this service to our clients and ensure that they get the results that they expect.
Pressure washing is a great way to clean your roadways and ramps because it ensures that there is maximum cleaning without damaging these areas. With the right equipment, we at Beauchamp Power Washing can promise you that you will see the best results and you will not have to worry about any damage to the property. Here are the reasons why you can trust that we are the best company to choose in pressure washing roadways and ramps.
We Are Experienced Pressure Washers in Pensacola
We know the ways that the machines should be handled so as to ensure that there is no damage that is going to be done. Our experience also means that we know how to be professional with all our clients. We are trustworthy as well and we will ensure that we handle all your property with care. We intend to cultivate a business relationship that will be long-term with all our clients. That is why we ensure that we listen to all our clients' pressure washing needs.
We Have A Great Power Washing Reputation in Pensacola

Beauchamp Power Washing has a number of clients that hire us for commercial pressure washing. We employ skilled staff to do the job and ensure that they know how to handle the equipment. We always put our clients first and will do the same for you once you choose us. Our clients are indeed our first priority and we advise them on ways to ensure that their roadways and ramps are kept in great condition. The key to longevity is proper maintenance, and what better way to do that than choosing pressure washing for roadways and ramps?
We Use Top Notch Pressure Washing Equipment
Our equipment to pressure wash roadways and ramps is the best. We have invested our resources into ensuring that we have the proper power washing equipment that will give our customers what they want and ensure that they do not risk their property getting damaged. Our pressure washing equipment cleans your roadways and ramps with minimal noise. That means that you do not have to worry about disturbing your neighbors with too much noise, or risk damage during cleaning.
We Offer Reasonable Pensacola Pressure Washing Prices
We at Beauchamp Power Washing will offer you the best prices when you hire us to pressure wash your roadways and ramps. We know that no one wants to pay an amount that they feel is excessive for cleaning. This is why we offer our best prices and guarantee a top job. You can contact us to get a quote. You will find that we have competitive prices and match with the job that we will do. In addition to that, our company is a licensed pressure washing company and our staff is trustworthy.